not about angels - birdy

How unfair it's just our luck

Found something real

That's out of touch

But if you'd search the whole wide world
(Source: hazelavesque, via percabeth-just)
---
Books are so ideal for lazy people I mean we can do all these amazing things and go to amazing places and experience all these things all while sitting on our ass.
(via bibliophilejournal)
---
Ruins by Dan Wells // Review **contains spoilers**
It was little bit hard to get into this novel, but that's probably because I didn't remember much of the previous books. This trilogy has so much going on and so many details! When I got into it, it was an enjoyable read with a lot of action. I really like how developed this world was, you get to know more and more about it and its history throughout the whole trilogy. The Partials and people basically playin gods… It's basically the worst case scenario to ever happen in the future, especially the latter. Some of these crazy guys changed the climate and another wants every human and Partial to die so a new species - that he's going to create - can inherit the world and make it better. Woah, calm down there! Because the story is so extreme it was really interesting to read. 

This story is really dark, and I was literally exhausted because of its darkness and hopelessness at some point. Luckily the ending tied all the loose ends, and promised a better future! It was great that every problem was solved in the end, and it didn't leave me depressed. It really looked like it could do that just a little before the ending!

The highlight of the storty, for me, was Marcus. He is really smart and knows what he's doing AND, most importantly, he brought a little bit of humor to the darkness of this novel. Thanks Marcus for that!

I had a couple of problems with this novel, though. First, this novel and whole trilogy have nearly no romance, and still there's a love triangle! Is that really necessary? She glanced from Samm to Marcus and back to Samm again. She didn't know what to do now." Oh, for the God's sake, what about getting those refugees to safety?

I also found the main character's, Kira's, attitude annoying. This conversation shows that perfectly:
"I thought I was made for something terrible," said Kira, "and then I thought I was made for something great, and now it turns out I wasn't made for anything. I'm just…here."
"You mean like everybody else?" asked Marcus. His eyes were kind, almost smiling, but Kira looked away. 
"It'snot like that," she said.
The conversation continues with Marcus telling Kira some pretty amazing things, but back to the point! It really bugged me how Kira seemed to think that she was the only one capable to save the world, like she was somehow better than everybody else. Yeah, it's amazing that she is determined to save the world, but why does she think that nobody else could do that? She was also really disappointed that her DNA wasn't the cure to Partial expiration. Huh, she could be so self-centered. 

Overall this was a good conclusion to the trilogy and an enjoyable, action-packed read.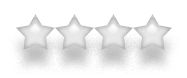 ---
---
Deleted scene: Hazel and Gus watching tv post incident
(via toastbabeis)
---
---
#30daysofbookstagrams Day 6: my 'local' library. I've got enough unread books at home in my own library to not have to go to any library which wouldn't have any good english books anyway.
(via a-novel-ty)
---
imagine you wake up one morning and open your eyes and your room is filled with every single celebrity you find attractive and they're all doing the macarena 
(Source: uncooler, via leelerssss)
---
---
---
HOCUS POCUS! Hello! I've just reached 100 followers. It time to party! YAY! Okay. Okay. I'll get onto the main reason I'm here. To celebrate this amazingly awesome I'm hosting a giveaway. YAY! But instead of a normal boring give away this one is themed. The theme for this one is Fantasy Books! You could receive a fantasy book of your choice or a book from the above collection.

The giveaway is International! I will be using Book Depository to send the book. (Please check to see if Book Depository ship to your country)

There will be 2 winners.

  The winners will 

receive

 one paperback book of their choice that is either a book from the collection above or a fantasy book of their choice. The winners will be randomly selected using random number generator based on the notes.

Before you enter, you must be following me. I will check. Don't worry I don't bite neither do I spam. I'm actually quite amazing. :P :D
To enter you must reblog this post. If you wish to get a second entry then like this. To get any more entrys then reblog again.  Spam Your Followers. Try and not spam your followers.

No Giveaway Blogs please. 
Once the giveaway has ended the winner will have 48 hours to respond to my message else I will pick another winner. (Note: I will contact you through your ask box. So, make sure it's open!)

The winner will be picked on 

September 8th.

Thank You and Good Luck! 
(via livingthroughbooks)
---
no but could you imagine one of the quidditch team members saying "knock on wood" and they all just hit oliver before a big match

I'm almost a thousand percent sure the Weasley twins did that at some point
(via istolethelightning)
---
seeing your NOTP (that you hate) on your dash, but understanding that it's their opinion and ur not a hater
(via adragonandachippedcup)
---
but what we needed was a YA heroine like June Iparis. She literally couldn't care less wheter she's wearing combat boots and cargo pants or heels and a ball gown. She doesn't care because she feels confortable in her own skin! That's such a powerful message. She knows her skills and what she's capable of and she goes for it. She doesn't have the whole tomboy-insecure ass- oh! but I'm not pretty gimmick. She is telling us: Be confident. Its okay to be the boss
(via bookandwords)
---
Brother: Another book store? How do you find all these?
Me: There was a sign back there.
Brother: I swear to a god you have some inner magnetic sense drawing you to books. I bet I could drop you in Siberia and you'd be in a bookstore in a bloody day.
---